The Ilinden Sports Centre is a football specific complex located in the heart of the St.George district at 468 West Botany Street, Rockdale, and is within close proximity to Sydney Airport, major arterial roads, and the transport lines.
Built in 2009, it has seen several upgrades the most recent being the installation of a FIFA acccredited synthetic playing surface.
The facility is available for casual hire. The field comprises a full size playing field but with the added bonus of two small sided fields which can also serve as a warm up area.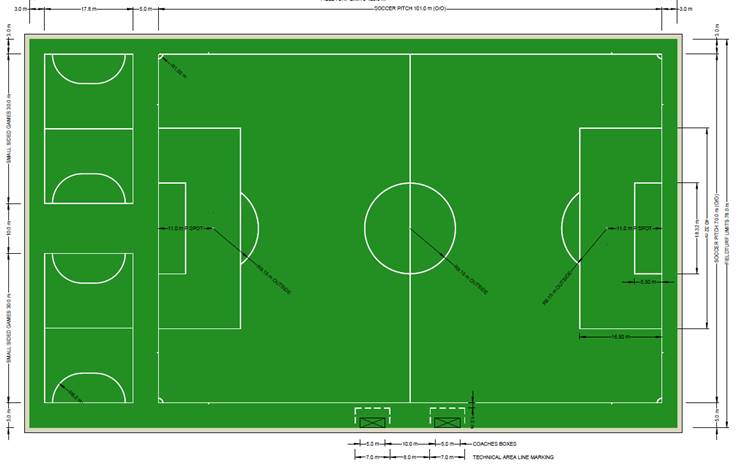 Other features include:
–       The playing field is surrounded by perimeter fencing;
–       Sheltered player dug outs;
–       Undercover seating for approximately 700 patrons as well further bench seating for 300 patrons;
–       Male, female and disabled toilets;
–       Home and away dressing rooms, referees room, and a fully equipped media room;
–       Electronic scoreboard;
–       State of the art PA system;
–       Canteen facilities;
–       Floodlighting (220 Lux);
–       A furnished club house overlooking the playing field that can house up to 320 persons complete with AV system;
–       Adjoining training facility comprising 2.5 fields, seating, lighting, canteen and change room facilities.
Hire rates
Permanent/long term  hire rates
Weekend extended usage or permanent hire- to be negotiated with the Club
Casual hire rates
–       Day rate: $300 per hour (excludes GST, minimum 2 hour booking)
–       Night rate: $350 per hour (including floodlights) (excludes GST, minimum 2 hour booking)
–       The following fees apply to all bookings:
Admin fee per booking $75
Bond (refundable) $200
Cleaning fee $100 applies to full day hire and is not refundable
M
T
W
T
F
S
S

Loading...

<< Previous | Next >>
1
2
3
4
5
6
7
8
9
10
11
12
13
14
15
16
17
18
19
20
21
22
23
24
25
26
27
28
29
30
To make a booking:
Club contacts:
Louie on 0408235217 –  Email: ltmaab@optusnet.com.au