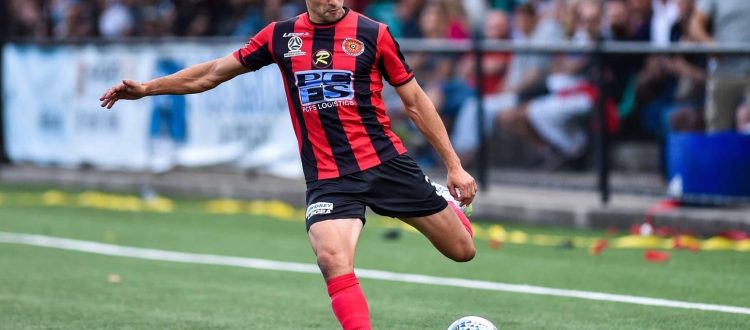 SEMI FINAL- SATURDAY 17 OCTOBER- ROCKDALE ILINDEN v SYDNEY OLYMPIC
This Saturday night the llinden Sports Centre will host our major semi final against Sydney Olympic.
There are no second chances.  The winner proceeds to the Grand Final. For the loser, it's end of the season.
Match details:
ROCKDALE ILINDEN FC v SYDNEY OLYMPIC
SATURDAY 17 OCTOBER 2020
ILINDEN SPORTS CENTRE
FIRST GRADE 7PM
Also, our under 20's will be playing Sydney FC having qualified for the semi finals as well. Kick off for that fixture is 4:30pm.
PLEASE NOTE:  DUE TO COVID RESTRICTIONS, THERE WILL BE A LIMIT ON THE NUMBER OF SPECTATORS ATTENDING THIS FIXTURE.
TICKETS CAN BE PURCHASED AT THE GATE.  ALL PATRONS WHO ENTER THE FACILITY WILL BE REQUIRED TO HAVE A TICKET AND CHECK IN.
IF YOU ARE DISPLAYING ANY SYMPTOMS, SIMPLY DO NOT ATTEND.
PATRONS WILL BE REQUIRED TO MAINTAIN SOCLAI DISTANCING BETWEEN THEMSELVES OF 1.5M AT ALL TIMES.
SEATS WILL BE MARKED TO ADVISE PATRONS WHERE THEY CAN AND CANNOT SIT.